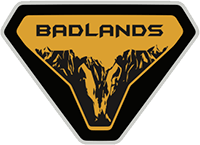 Well-Known Member
So i have a very old CRV (1997) and every time i turn the key the battery runs flawlessly even if i have left the car alone (at times months).

So my question is this. With all the new tech in these cars , is the battery going to be constantly draining when not in use? My father has a newer range rover and if we leave it to sit for more than a few days the car dies. For example a vacation at the airport parkinglot.

I see the bronco has stuff like keypads which i assume will be "always on" and thus be draining small amounts of power.

Does anybody with newer ford vehicles have an issue with leaving a car unattended for long periods of time and battery dying? will this be an issue on the bronco? or is my car just so old that all cars now die because of the tech?