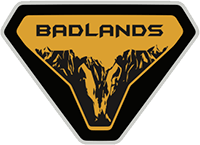 New Member
A bit of the backstory, Aug 20, 2020 Reservation and I converted it to an order in 2021. My order was a Badlands, Lux, Sasquatch with tow. I submitted my order in a dealership in Nebraska when I was living there. Since then I moved to Florida and did not order a 2022 because of the financial and logistic issues with the move.

Well fast forward to now, my Dealer called me up when the order window opened for the 23 models and told him I needed to think about it. I wasn't sure this is the right time to buy a $60k car and decided not to convert the order. I know a bunch of people will be upset with that, but who cares it was my reservation and my situation dictates my decisions...

Well then I get an order yesterday saying my order was confirmed. And so I thought, I do want the Bronco, what the hell I'll get the car. Well.... I looked at the order details and the order does not have the Sasquatch package... So that totally changes the order and I don't want that Bronco.

As I said I was going to let the reservation expire but now I'm pissed that the Dealer converted the order and to something that doesn't match my original specs. Does anyone know what options I have to change the Order? At this point I just want to make sure that the dealership does not make $1 extra on MY reservation.