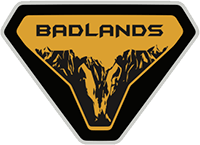 Member
First Name

Ryan
Joined

Jul 13, 2020
Messages
Reaction score

69
Location
Vehicle(s)

2009 f250 superduty
Bronco

Badlands
I haven't seen any answer to my question about the deal being done with financing and title meaning all state fees including sales tax paid. I'm wondering if OP was trying to "act" like a dealer and pay those fees in the new owners name to avoid those fee and taxes himself; otherwise there goes a lot of his profits.

At 10%-12% depending on the state (sales tax along is almost 9% where I live) so all of your fees and taxes combined on a $40K vehicle is $4k to $5K plus. He says he has a check in hand and is paying interest, that sounds like one of those high interest loan used to purchase cars on ebay, those are more like credit cards in that the interest is high and starts immediately. A major auto lender would just send payment directly to the dealer.

There is a reason people need dealer licenses to do this and trying to be one without being one can get you into trouble. IF he bought it out right paying all fees and registering it in his name, then it becomes personal property that he can then sale as a used car for whatever price he can get, but those state taxes and fees have to be paid by him first.
i secured the loan at my local bank i have dealt with for over 30 years and am very close with.