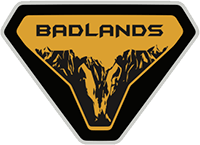 Well-Known Member
Joined

Jul 14, 2020
Messages
Reaction score

388
Location
Vehicle(s)

2021 Bronco Badlands 2.3 auto soft top(delivered)
Bronco

Badlands
Update:
Good news bad news thing. Good news, Im in the system REALLY early. Bad news, they did this without my knowledge. Ford customer confirmed it is an order and now I cant change dealers. When i went in to the ford account it just shows where it used to say reservation date it now says order date(mine said Jan 19) and then the reservation number is now an order number.
I think they were trying to pull a fast one and keep the order. (reservation was for Badlands 20 minutes after reveal). In fact im the badlands thread starter on here. My salesman is off today but hes going in to work now to see whats up, I actually think he had no clue. The dealership is 100 miles from me right now but i didnt change because i knew they would get a big allocation. But my son goes to college there so Im going to get him to go by there and get some paperwork to make sure its MSRP when i get it. (going to get them to notarize it too)
Will update shortly, salesman suppose to call me back.
Another Update:
OK, saleman called me with the inventory manager(guy that does the ordering)..Inventory manage said he went into system last night to get familiar with it, and didnt know it would save it.
He said it was his fault.
We'll never know the truth, but the truth is i do have an order with jan 19 timestamp, at msrp(in writing).....and I ordered it today without any of the deadly seven(really wanted 6 cylinder, oh well) but Im thinking this will be one of the first ones.
Links to others who have experienced the same issue with their dealers:
@bfosmoen
@Jp215
@Philly
@McCracken
@climb2descend
@NotApplicable
@bdub2you
@RobBroncowski
@Palerider
@bronc'o
@GatorDave
@PittsburghEE
@martyb
@gigidaho
@Ah_crap
@Gaucholoco
@Cactus Grey
@caseylross
@Inrustwetrust_
@BlueBronco
@toughtoaster
@manualT
@senatorPOPS
Last edited by a moderator: