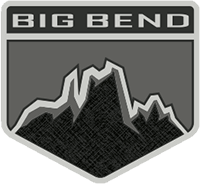 Well-Known Member
The number of people who have "ordered" a Bronco and did not get a Retail Buyer's Order & Invoice from the dealership blows my mind. It is literally your invoice from the dealer (signed by you and the sales manager) that lists all taxes, fees, etc. and the out the door price you agree to pay upon delivery. Along with that comes your itemized order that lists your vehicle and options.

If you did not get this document then you didn't really order a Bronco, your dealership ordered a Bronco in your name and now you need to negotiate buying that Bronco from your dealer. Good luck. I hear they're selling for $10k-$15k over MSRP.
Starting with the stipulation that my last two orders through Ford where A plan pricing, I NEVER signed an invoice for a car I've ordered through a Ford dealership (two different ones in two different states) until that said car showed up in the lot.
I checked my paper work on my last two cars I've ordered-a 2013 SHO and a 2006 Mustang GT and no invoice till the date I took delivery on them.
Part of this is due to possible changes incentives at the time-they would need to update the invoice to show that when the car is delivered.