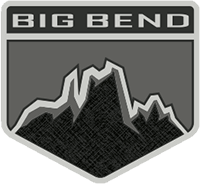 Well-Known Member
Joined

Jan 7, 2021
Messages
Reaction score

757
Location
Vehicle(s)

Vintage Motorcycles, F-150, various other
Bronco

Big Bend
Yep, that's what the young salesman I have to use at my dealership told me on the phone today! Have a 9/27 build, called to check in on final steps, payment process, tell them I'm a vet, want to swap tires. I don't know if salesmen get training for this, or it just attracts sadists, but he told me:
I see you have a 27 Sept build, you might get your Bronco next year. (Me, haha, yeah right)
So you're a vet, did you do 20 years? (Me, no, but I did combat) I don't think you can get the military discount if you didn't do 20. (me, I'll check)
I can order your tires like you emailed, but we can't give any credit for the factory tires. (me, ok, I'll take them home and sell them)
Ok, I'll order your tires closer to when you will get your Bronco, but it may be next year. (me, wait...do you believe that? I've been tracking them for months, from build to ship is usually a couple weeks)
I don't remember agreeing to free oil changes for life, but I see it's in the emails...so, um, I guess you get it. (me, yeah, that's why I changed dealerships to you guys...I DO remember)
It went on and on like this. Him being negative, adversarial, unhelpful. Typical dealership stuff which is why I only buy a vehicle every 15 years or so. His financing guy is going to be disappointed when I hand them a check for the entire amount. I've been saving up, but may finance a small portion just for fun.