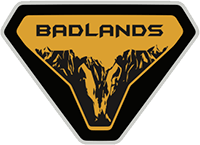 Well-Known Member
I am seriously worried about a lot of ya'll making it until next summer without a heart attack.

A dealer note is posted that tentatively sets a dealer training window of Mach to May. By then Ford will be able to address ANY Bronco specialist question with FACTS and have production Broncos.. not a bunch of unknowns, pre-production units and potentially give information that may change.

All three training target months are prior to the currently announced first deliveries in June.

However when that dealer note percolates through your brain...something seems to get lost in translation and suddenly it is extrapolated to mean 'delivery is getting further and further away'. Quite the mental jump in logic there.