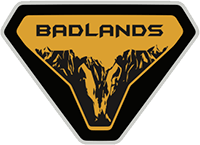 Well-Known Member
Now that we have gotten an idea of what the Bronco is going to look like, what do you like about the design and what don't you like? What do you hope to see implemented?
The Bronco R is a stretched out two door race truck that's probably more the actual length of the four door. So besides the extreme features what's your opinion looks wise?
Likes;
I really like the hood. The nod to the EB with the flared up front fenders is such a great touch. I like the boxy shape and how the roof line (height) looks shortened and so less top heavy. The outline of the rear of the vehicle looks good too and the grill looks sharp, flat up and down like I hoped. Lastly I like the angle of the A pillar. I think the production version will be even more straight angled up but that's okay to me.
Dislikes;
I think my only real dislike is the rear cabin top. It's a little too boxy and seems to look more like a Troller or Defender to me then a Bronco. I was hoping it would be a touch more angled and have a look more like that of the full-size top.
Hopes;
I hope the headlights look good. I wouldn't hate round headlights but since the vehicle seems to be very boxy I think a rounded edged square headlight or C shaped headlight would fit it more.
I also would like to see the finders flared out around the wheel wells but with the fenders continuing to be flat otherwise. Im indifferent to the angled or just curved wheel well. I'm hoping the four door can pull off a decent Bronco look. I for see it shaping up to be very similar to Jeeps with that very square back window.
I have a feeling the tailgate is going to be like Jeep's as well.
Overall though I'm really happy with how it's starting to look. To me it looks very Bronco in the front but the back seems less unique but I'm just happy it's boxy.
Last edited: