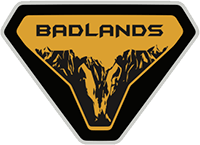 Well-Known Member
My only concern is, will the tow bar hit the winch bracket above? Especially when going over dips and deep bar ditches

All of the aftermarket bumpers thus far that have winches have welded hooks which is why they say they can't be towed. I guess they don't want the liability and didn't want to spend the time to preheat the metal and weld it correctly.
Great observation. That's a possibility I hadn't thought of but it seems unlikely based on the picture. Would have to be a heck of a dip to create the angle on the tow bars and in my case my diesel pusher probably wouldn't make it through the dip. But would need to see in person, and measure to be sure.
I did get an email response from Body Guard stating their bumpers are flat towing compatibl.