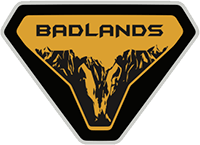 Well-Known Member
- Bronco Reservation: 07.14.20
- VIN Received: 03.04.22
- 1st Built Week: 04.25.22
- 2nd Built Week: 05.09.22
- Built Email: 05.13.22
- Delivery Window 06/12 - 06/18.
- Email Confirmation on June 14th from dealership delivery window still holds true.
- Learned from another Bronco6g member there was a hail storm on 06.07 in Omaha, NE and his vehicle was a total loss.
- Contacted Ford Chat 06.18.22.
Response below:
I'm not sure how to describe how I feel.
UPDATE #1
Reached out to the dealership last Saturday and they mentioned that they are waiting on the Ford rep to provide guidance on how to proceed.
They don't know
Contacted
@Ford Motor Company
and they told me
There is nothing they can do
and to contact the dealership for support. They told me to contact (800) 334-4375.
Contacted the 800 number and they told me
there is nothing they can do
and to have patience and contact the dealership who should be in contact with the Ford Representative.
UPDATE #2
Reached out to the dealership today and It sounds like the Ford Vehicle Operations has yet to determine if the damaged Broncos will arrive to the dealership so they can be repaired or they will need rebuilt in the system.
UPDATE #3
Its officially more than 3 weeks since the hail storm occurred and here are the updates:
1) Dealer originally mentioned that they reached out to their Ford Rep who will be able to expedite this and get a new one built as soon as possible.
2) Unfortunately, the dealer later changed positions and is now saying that the damaged did not warrant a new vehicle and the Bronco will be "fixed" because the damage did not exceed $1,000 per Ford policy.
3) Another Bronco in the same lot also got hail damage and was able to get a new VIN# last week. Somehow mine and others are "fixable"
4) When I asked the dealer if the Hard Top has been replaced, they said no since it would go over the $1,000 threshold. How can you have a hail damaged vehicle and not replace the hardtop? Are they trying to spend as little as possible to circumvent their own $1,000 policy?
5) They have not provided any documentation of the damage of the vehicle nor a receipt of how much they spent to "fix" the issues.
6) The dealership does not know where is the vehicle or when it will arrive.
7) The dealership is forcing me to call customer service and customer service is forcing me to contact the dealership. No one is able to help at all.
8) When I asked if I can decline the damaged Bronco and submit a new order, they said NO
9) When I asked if they can provide some concession to appease some of my valid concerns, they basically said.....take it or leave it. No my problem!
By the way, there are other in the same unfortunate boat as I am and they have been told the same thing.
The storm happened on
June 7th
and apparently no one still knows anything.
UPDATE #4
Its now 4 weeks and there has been absolutely no updates from Ford
Vehicle has been Categorized as F and want to sell as NEW. Per Ford Policy:
" Category F Definition: Vehicles incurring auction level damage repairs in excess of $1000.00 precluding sale as a new vehicle, but repairable for sale as a quality used vehicle at auction"
Here is the Ford Rail and Haulaway Vehicle Handling Manual (Page 56)
https://fsp.portal.covisint.com/doc...88437-bd2a-4205-b19f-0bc748aafc94?version=1.0
Still waiting....
Last edited: