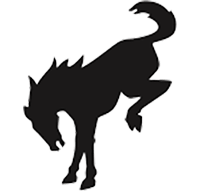 Well-Known Member
What I have done so far.....
Sound System
The last time I did this I went overboard and built fiberglass speaker boxes, added in-dash computers, added speaker locations, with multiple amps and DSP/Bass restoration. I didn't want to do that this time. I wanted simple complete sound system. Once I got into it I realized I don't the amount of free time as I once did. Everything was done in two hour chunks over a few weeks, so everything is broken up in the order I did them.
Front Speakers
I went with a 2 way component set I had laying around. They are
Infinity PR6510CS's. They are decent but I will
probably switch them to a 3 way set soon. They can be found on amazon for $75. If that is your budget they are great. They woofers mounted with no modifications using the adapters that came with the set. For the tweeters I used a set of universal tweeter adapters (
https://www.amazon.com/gp/product/B06WGMW76V/ref=ppx_yo_dt_b_asin_title_o00_s00?ie=UTF8&psc=1
)
They fit perfectly by sliding the alignment pins in the dash through the outside holes and pinching them down with the factory screws. I did have to shave down the sides and open the center hole more for the tweeter to fit.
I used the factory wiring and connected it to the crossover and mounted it under the woofer in the kick panel speaker cavity. It took about an hour.
Rear Speakers
These took a little more work. I got a set of 6.5" Coaxial's
(Infinity Primus PR6512IS)
, after hearing the component set I figured if I stuck with the same product line I would be happy. I also like the way the speaker grilles looked.
These thing sound amazing. These made a huge difference even without them being amplified. If you are only changing speakers with no Amp I would highly recommend putting 6.5"s in the rear. To mount them I purchased a set of universal speaker pods(
https://www.aliexpress.com/item/1005001285919509.html?spm=a2g0o.9042311.0.0.140a4c4d0rj8Qu
).
They are a good quality, and made with out of a thick plastic. I stuck some polyfill in them and installed the speakers.
To mount them I got a sheet if 16 gauge steel and fabricated bracket that bolted in to the factory location on the crossbar. To wire them I used the plugs off of the factory speakers. To prevent rattling and scratching I put furniture pads where the bracket connects to the car and speaker. Unfortunately I couldn't find black so ended up using brown.
Amplifier/Sub/Wiring
For the amplifier I wanted to keep it simple, so I got a 5 channel amp. I stuck with Infinity for that and got a refurbished Infinity Reference 7005A (
https://www.ebay.com/itm/304179387149?
). I have a two door so the is literally no place to hide a medium size amp, so it got mounted on the subwoofer box
.
Line Output Converter
Since the Bronco doesn't have a full range signal going to the rear speakers I had to get a converter that did channel summing. I ordered an Audio Control LC7i and found them cheap on eBay (
https://www.ebay.com/itm/193131647464
). In order for it to send a full signal to all channels you need to wire your rear signal to channel 1 and turn summing on for all channels. Another feature that the LC7i has that makes it very useful is Accubass. When you turn the volume up the factory stereo lowers the bass in order to protect the cheap factory speakers, this corrects that.
Wiring
I ordered a Loopback Harness Elite from LLJ Customs (
https://lljcustoms.com/collections/ford/products/2018-2023-select-ford-elite-harness
). There customer service is awful and it took almost 3x as long as advertised to receive, but damn it they make a high quality product. It made wiring the amplifier extremely simple. If you get the loopback harness it plugs directly into the stereo and sends the speaker out put and power to the line output converter, then it takes the output signal from your amp back to the stereo harness. That means you dont have to run new wire to your speakers and keeps the amp instal super clean. Well worth the wait.
For the power wire I ended up using a
KnuKonceptz Kolossus 4 Gauge amp kit(http://www.knukonceptz.com/mobile-a.../complete-4-gauge-amplifier-installation-kit/). It is 100% OFC, Knuconcepts make a great wire. I only needed a fuse holder and power/ground wire, but it was cheaper to get a full kit. I ran the power wire down the diver's side and loopback harness down the passenger side to avoid any line hum.


Subwoofer
The rest of the sound system was so clean I decided to spend more then I planned on a subwoofer. I normally would go with an Image Dynamics ID Max in a sealed box , but i tried a ported JL Audio instead. I was not disappointed, the JL Audio HO110RG-W3v3 is unbelievably powerful and clean. I like a lot of bass and I had to lower my gains by about 70% after tuning it. I could not recommend it more.
The only change I plan on making is swapping out the front speakers for a 3 way component set.
Last edited: