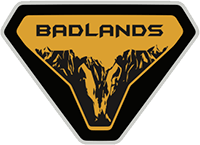 Active Member
The past few weeks I've had the displeasure of working with a few local Ford dealers in the DFW area. In short I'm posting this to warn anyone in DFW to keep an eye on your reservation and don't let them take advantage of you.
I randomly logged in to validate my reservation and noticed the dealer had placed an order using my reservation without first even talking to me.
Issues I ran into with multiple dealers:
Very unresponsive
No price negotiation and pricing is above MSRP
Attempting to steal orders

The dealership who had my initial reservation placed an order without even talking to me
When I called them out on it they played dumb
When I told them I was going to switch if they didn't fix it and work with me on price they told me they cancelled my order

Another dealer told me that any buyer who would not pay above MSRP they didn't care they would place the order for them and sell above MSRP
If you're not already aware you have options and can still move your reservation to another dealer who's not in it to take advantage of you.
I spent about 20 minutes on hold this morning with Ford Bronco Customer Care, within five minutes they had resolved my issues and moved my reservation to another dealer. Additionally they cancelled the order with the bad acting dealer so they aren't able to benefit from treating customers this way.
Process to switch:
Decide which dealer you want to switch to
Call the Ford Bronco customer service - 800-334-4375
Let the customer service rep know you're having issues with your current dealership and they are not willing to help you.
They will ask you to create a new reservation on the Ford Bronco site
You'll pay a second $100.00 reservation fee
Once your second reservation is completed the rep will begin tying your old reservation time stamp to the new one so you keep you place in line.

This could take a few days per the customer service rep and it's important not to place an order before the process is complete or you'll have to start over.
Customer service rep will cancel your original reservation and order after timestamp is migrated.

Call the new dealer and let them know not to convert the reservation into an order or you'll have to start over.
Once converted, work with your dealer to convert to an order
Sit back and impatiently wait...
Wait some more...
Give the finger to the original dealer who tried to take advantage of you every time you drive by Hopefully from your new Bronco!
There are many reputable dealerships around the country who have posted great offers in the forums if you switch to them. If you PM me I'll provide info of the dealerships in DFW who I'm not working with and who I switched to.
Good luck!
Edit:
After many requests I'll do something I normally don't do and share publicly the dealers.
My reservation was originally through Grapevine Ford and I'll never step foot in that dealership again. They originally told me that Ford was not discounting the vehicle below MSRP so they had to mark it up above MSRP to make any money. I don't have patience for flat out liars.
The other dealer I tried working with was Bill Utter, to their credit they were honest and told me they wouldn't sell below MSRP and they plan to sell over MSRP. I have no other experience with this dealer so they might be good to work with in other cases, but not on the Bronco.
I moved my reservation to Matt Bowers in LA, they reached out to me within minutes of moving my reservation and have been good to work with so far. I still have some issues to resolve with my reservation but plan on converting to an order as soon as possible. I'll let everyone know if I run into any issues.
Last edited: