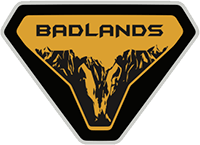 Active Member
Good morning folks,
I came across this interesting find while exploring Facebook this morning sipping my coffee.
Apparently... Diode Dynamics LED lighting company, they're releasing a 5" LED pod to the market...
Screenshot from Facebook Video
Diode Dynamic's Facebook Page Post:
Introducing Newest Stage Series LED at SEMA 2021
"We're unveiling something BIG at SEMA this year
Don't miss our livestream on 11/2 for a closer look at the newest Stage Series LED! If you'll be in Vegas, stop by booth 56191 to check it out."
They aren't sharing any additional information until' 11/2 @ SEMA when contacted for more information.
Do you think they will offer vehicle-specific kits or options for the Bronco?
Cheers,
Kenny