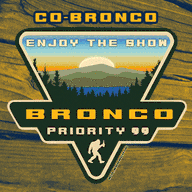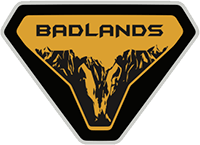 Well-Known Member
First Name

CO-Bronco
Joined

Jul 9, 2021
Messages
Reaction score

2,913
Location
Website
Vehicle(s)

Sold Prematurely...
Bronco

Badlands
09/24 UPDATES:
Thanks for everyone's responses yesterday, we have determined the transition dates for each months Roof Replacement estimate:

Transition between September & October is 07/02- Rotation# 2657
Transition between October & November is 08/02- Rotation# 3061

Cleaned up the Tracker:

I reached out and confirmed all "Built" status, some were in error thinking their "Produced" status meant "Built" where in DM's case it still means "In-Production".
Filtered out the Soft Tops as my assumption is they are picking them ASAP outside yesterdays estimated release schedule
This cleaned up the list A LOT! and we now have something that looks a lot closer to FIFO than what was previous portrayed (sorry eh )
----------------------------------------------------------------------------------------
09/23 UPDATES:
With Today's official Ford emails going out giving Dirt Mountaineers an Estimated Roof Replacement Date (and by that... I mean month) I've updated the tracker so y'all can input your communicated targets. This will help us narrow down Early-Mid-Late month replacements as 31 days is a long time! PLEASE GO BACK INTO THE TRACKER AND UPDATE ONCE YOU RECIEVE YOUR EMAIL!
Woohoo, the Tracker has grown to ~650 Broncos at time of this post. (FYI - I've caped, and removed all Bronco's built after 08/13 as this is when the communication of MIC v1.0's came out from Ford and presumably when they stopped installing them on Broncos)
----------------------------------------------------------------------------------------
09/07 UPDATES:
MIC V2.0 Tops are build and being shipped THIS WEEK!
I've updated the "In-Production Tracker" to exclusively show those currently at Dirt Mountain.
The original Form has been updated to allow for members to UPDATE their Dirt Mountain Status to show all of us when they have successfully graduated!
Please update the
Dirt Mountain Tracker
here:
Bronco Production Tracker
----------------------------------------------------------------------------------------
08/11 UPDATES:
Tracker seems to have peaked at 454 Entries.
After the MASSIVE amount of Broncos filmed being parked at Dirt Mountain... It's started to mildly effect my mental health, to the point that I dislike crunching numbers at the moment (shocking for me).
Sooooooo, I've switched my focus on typical B6G shinanigans like the rest of ya'lls and have created Memes



07/30 UPDATES:
Bad Batch Charts

Modified results to only show June & July Blends to avoid contaminating with "Full Production" and Future Build data
If it appears August blends are being Quarantined I will include into Graphs at a later date (AUGUST DATES - CONTINUE USING THE TRACKER STILL)

"Graduates" Charts Added

Currently, 59% of all Graduates are Soft Tops
82.5% of the "Bad Batch" Data Pool are still Quarantined and 17.5% Have Graduated
Some guidance from
@Permaxyz
on how to decipher "Delivery" date that currently does not have a "Built" date:
If anyone has a delivery date WITHOUT a build date, they need to report if they got the email. The new date with the arrow below is the expected date to release it from the plant. When it gets released, the release date will show under the "built" category (bass ackwards, i know). So if anyone has an earlier date under theirs, they should get the email that same day or super early next morning (2 AM).

Again, the date under "in production" is when it's actually built. This will not change. When it's released (meaning okay to ship) from the plant, that date will be under the "built" section. The "Delivery" date is the ETA for it to get released (IE when you get the email). Don't get those twisted. Already confirmed this is accurate based on a VIN that is on its way to the dealership.
----------------------------------------------------------------------------------------
ORIGINAL POST w/ UPDATED GRAPHS:
Hello Bronco6G's fellow Purgatory members.
After weeks of endlessly watching the 07/13-14-15-19 Threads (Over 400 pages in total) I've noticed one common theme, >90% of us are stuck in Production. Unfortunately though it is hard to quantify the exact numbers as the data spread over hundreds of pages.
I had some free time tonight and created a simple "
Bronco In-Production Tracker
" to amalgamate all of our build data in one place to hopefully paint a better picture of Ford's progress.
The Tracker is set up to be able to re-enter and update your STATUS as you ultimately (hopefully) move along the Production Process.
--------------------------------
Please fill out the
Tracker
here:
Bronco Production Tracker
--------------------------------
Complete Tracker Data Charts
can be found here:
Charts
In-Production "Bad Batch" Charts
can be found here:
"Bad Batch" Charts
Graduate Charts
can be found here:
Graduate Charts
Raw Data
can be found here (feel free to use this data to create your own charts/pivot tables):
Raw Data





"Bad Batch" Logo​
-----------
FYI to my 07/13-14-15-19 Gang: Moved discussion to a Master Thread
.-----------
@Mustang Mike
|
@Chrism81
|
@Colorado145
|
@Graves_Bronco
|
@Bronco_joe
|
@ColoradoGuy
|
@Bronco-420
|
@AKBronc49
|
@WhoaNelly
|
@drive21bronco
|
@BroncoPVC
|
@BroncoJay
|
@Bronconius
|
@Kmonty
|
@RubyRedGT
|
@BroncoBlood
|
@Vinny6G
|
@Zeke013
|
@mattrb87
|
@Raptor18
|
@Mustang302
|
@JBrew
|
@Axe
|
@dgorsett
|
@enro
|
@e90steve
|
@AshleyG
|
@Dsprouse
|
@cybersal
|
@Inrustwetrust_
|
@BC33
|
@PecOBX
|
@mattrb87
|
@ChrisD
|
@Jelly81Raider
|
@Jdyount
|
@Rubisquatch
|
@Bronkers
|
@Bronco Cash
|
@Dr.Detroit
|
@WillisC'onnors
|
@CaptHugemeat
|
@Cheshire
|
@DesertMike680
|
@khatch
|
@Broncolli
|
@Hooper
|
@azbittel
|
@dcliffo
|
@RonM0710
|
@Benzo520
|
@Stojanowski
|
@Blksn955.o
|
@St27964
|
@bhornberger
|
@Dubsilk
|
@BamaBronc
|
@Designkid
|
@Roll Sound
|
@Kniven3
|
@BDBrian1
|
@Tonyd24
|
@Stojanowski
|
@GravyTrain
|
@CDawg297!
|
@jkize
|
@e90steve
|
@Myrandar
|
@Liberty
|
@CPTRK
|
@Berserkercb
|
@BaseBD
|
@chobit
|
@BecsBronco
|
@RonM0710
|
@bhornberger
|
@straycat
|
@Elonmsk
|
@tommy_sup
|
@St27964
|
@gemask
|
@LetRBuck
|
@Shamrocklax03
|
@Irish Wristwatch
|
@Amcap76
|
@Timinpgh
|
@Kickit
|
@DPierce
|
@tomwilli2025
|
@Carolina Jim
|
@SirChadly71
|
@Jlambe13
|
@Nu2Fordz
|
@Kelleynrusty
|
@Desert_6G
|
@Hart4523
|
@NYCBD
|
@Jrrank
|
@ApexNCBronco
|
@Balthezor
|
@mrnoodley
|
@A10Warthog
|
@SilverBullets
|
@Mike2047
|
@soupcook
|
@Apugh67
|
@Harrison Highlander
|
@Seahund
|
@cowinsawdents
|
@R11
|
@DudeBronco
|
@g8rb8t
|
@Tricky Nick
|
@Roksta
|
@noladead
|
@Jrrank
|
@ajdavis19
|
@zeos386sx
|
@jmalinov
|
@tomwilli2025
|
@AJS
|
@moejoe34
|
@leviticusw
|
@BroncoBernie
|
@JCAntimatter
|
@Dutchballs88
|
@TheBroncoReport
|
@Broncoma
|
@aschillingchi
|
@clojc
|
@BOLD Renegade93
|
@HUBB
|
@JayhawkJake
|
@MacDonald_Photo
|
@5280Bronco
|
@Firedude
|
@BlazinGTO
|
@BravoV4
|
@Ironmomof3
|
@Ibleve
|
@jbrentd
|
@Techun
|
@Njt5509
|
@BBSBronco
|
@Zeno
|
@#1Bentley
|
@Broncosofinsta
|
@TennesseeBronco
|
@Zap74
|
@zfischer
|
@Jgrzy
|
@dvon
|
@Runningwaters
|
@TennesseeBronco
|
@Carolina Jim
|
@jmalinov
|
@DudeBronco
|
@KyTruckPlant
|
@Permaxyz
|
@Ironmomof3
|
@BuckinOnEm
|
@BroncoSRQ
|
@LPETTIS4
|
@Gangstead
|
@cparksjr
|
@basundy
|
@DillyCrack
|
@Richtor
|
@BroncoMiami
|
@intothewildnoodles
|
@mandyhoth
|
@96GreenBronco
|
@gemask
|
@Lagrange 6g
|
@AntiMatter Outer Banks 2d
|
@PistolPete
|
@CZYHORSVA
|
@mcalpal
|
@s_white21
@RyanRallyX
|
@Lord Bronco
|
@pandapaul
|
@Ksjrb03
|
@KyTruckPlant
|
@Ponyup
|
@BroncoTRails
|
@Ahauser2010
|
@scottyb907
|
@Bronco55
|
@Grewupinabronco
|
@WildWillie
|
@Evolkidbell
|
@survivormanca
|
@audipwr1
|
@Meharps
|
@luptanpitman
|
@xcxv
|
@kodiakisland
|
@MacDonald_Photo
|
@MustangRanch
|
@darkscion0
|
@Kelleymarie212
|
@RangerRick
|
@HoosierDaddy
|
@BuckyBronco
|
@soonerbronco
|
@BD1
|
@5280Bronco
|
@International_George
|
@petespokerplanet
|
@Rhino67
|
@OCDON
|
@talbot
|
@gmac71
|
@imaginager
|
@Mike20
|
@Ryan05055
|
@BroncoGrish
|
@heederjt
|
@Ontario Bronco Club
|
@pstroke
|
@Powers2020
|
@SpursFan
|
@Outbound Exploration
|
@Tadel001
|
@Tricky Nick
|
@LetRBuck
----------------------------------------------------------------------------------------
--------
Also paying respect to my elders, the OG's, lets hear it for the 6/30 Gang
--------------
@Peejmane
|
@Papa Smurf
|
@Bronco Don
|
@VoltageDrop
|
@WuNgUn
|
@Boxer4
|
@Sherminiator
|
@jh3113
|
@MostHumblest
|
@LkldBronc
|
@myrealname123
|
@harperrb
|
@Blaven
|
@Greggvh
|
@BenderSquatch
|
@MontyMoose
|
@Dro
|
@Witter
|
@Tangent27
|
@Rlack75
|
@soonerfreak
|
@RPF
|
@cazimi
|
@JMG008
|
@NotApplicable
|
@TwinTurboStang
|
@kbBronco
|
@BKBronco
|
@cowinsawdents
|
@gshorn
|
@Champ365
|
@Ashley5180
|
@79BKO
|
@BTomorama
|
@Super Dave
|
@Contact
|
@2PT7
|
@Unit91
|
@BuffaloBronco87
|
@julmagab
|
@Stotts
|
@Johnmlebel
|
@Rendo
|
@bobhew
|
@Sponticore
|
@VegasKoop
|
@PCgrad98
|
@fergusonwoodcraft
|
@calx
|
@Broncohill
|
@basundy
|
@dassarkhan
|
@smitty6518
|
@WRF3MD
|
@BrianBormes
|
@aj_benedetto
|
@Dcbmstew
|
@Bmars1127
|
@Clubdub
|
@Paloaltoicu
|
@Built4Discovery
|
@WRF3MD
|
@Randy92Fox
|
@YTFORD
|
@Scottaz76
|
@Funkdoobiest
|
@SpringTXOR
|
@JLac_281
|
@Drinxxs04
|
@Sponticore
|
@307Bronco
|
@Uplander
|
@SS Hawk
|
@CGore92207
|
@CrazyDymond88
|
@4X4 Lady
|
@EA First Edition
|
@BroncoBenni
|
@JollyFolly
|
@HoldmyJuiceBox
|
@bigbeyer
|
@MWCK35
|
@Coal Powers America
|
@LIKEABOSS
|
@Drinxxs04
|
@grtharris
|
@mlalande
|
@ShroederK
-------------------------------------------------------------------------------------
View attachment 150484
View attachment 157305
Last edited: