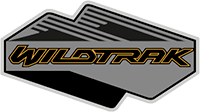 Well-Known Member
10/19 Update

- Below average Tuesday with only 9 Bronco's being released.

Special Note:

Purged 7 Members off of the list due to B6G inactivity and failure to respond to multiple DM's for over 10 days. All of these members had 07/15 and earlier blends. I think it is safe to say most had already received "Built" emails but I thought it best to remove them alltoethger as to not skew our "Released On" data sets.

Also sent out DM's to the next 30+ oldest Bronco's to hopefully see if they've received good news yet

, the goal here is keep this tracker as up-to-date as possible.

And as always

- If you have found this information useful, consider "

Buying me a Beer

", and a big shout out again to all those who already have, Cheers!

!
I think my bronco is built? Forum tracker shows end date nov 4 and status now says in transit