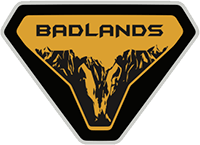 Active Member
Joined

Aug 7, 2021
Messages
Reaction score

62
Location
Vehicle(s)

Bronco, Porsche 911
Bronco

Badlands
An Open Letter to 6G members, friends, and Bill Ford,
How to put this into words.... On July 15, 2020, at 9:43AM EST, I ordered my Bronco, a gorgeous 4 door badlands in race red. I couldn't have been more excited. My 3 kids couldn't have been more excited. On September 21, 2021, at 3:48PM, I got an email from my dealer. I'd known the Bronco was on a truck coming in from New Jersey, and so this was it--the big moment--time to pick up my baby. Right? Wrong. The email contained the picture below. The outsourced jersey trucking company destroyed my bronco (see image from dealer parking lot). The dealer refused receipt of the vehicle, and wanted me to know they had submitted a replacement order. I might have a replacement in 4 months, though no one could be sure. Perhaps next summer. I just got the email confirming the new order. At the end it says, "Thank you again for your order." No, thank you.
I have a request of anyone reading this. Please share my story. If you know someone at Ford who can help me, please point them my way. If you yourself are a Ford executive and believe that your "customer base" is not a faceless mass of wallets to be emptied, that it's individual human beings who love your company and deserve something in return, occasionally something above and beyond, please talk to me. Help fix this quickly. If you're Bill Ford, wave your wand. Here's a challenge: put a replacement bronco, a 4 door beauty in race red, at my dealer in 3 weeks. This customer deserves it.
Thank you.