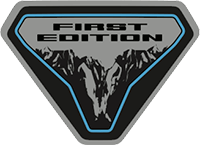 Well-Known Member
Official Ford Account
New and soon-to-be Ford Bronco™ owners, check this out! Discover Your Ford is hosting a livestream on Thursday, May 26 at 7 p.m. ET to bring you all kinds of information about using your new SUV. We'll be covering topics from off-roading and G.O.A.T. Modes™ to technology and cargo features.
You'll also be able to get answers via live chat with product specialists.
Plus, we fill you in on an exciting owner opportunity called Bronco Off-Roadeo!
Click the link below to join us!
https://livestream.ford.com/bronco