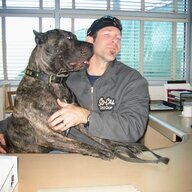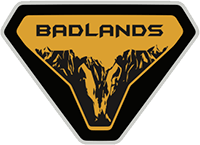 Well-Known Member
I have a Badlands/Sasquatch and I live in Southern California...and much of my wheeling is pretty rocky. Although the Badlands has ok skid plates from the factory, I bought JCR lower control arm plates, JCR rear shock plates, an ASFIR transmission plate, and a Foutz differential skid.
After some fairly technical wheeling on some rocky trails (Tip Top in Big Bear, Rubicon Trail/Buck Lake Trail in Tahoe, Broken Arrow in Sedona) I found it interesting that even though so many folks are all about the search for the perfect frame mounted rocker sliders that my stock rockers sliders have zero rock rash...but even with careful lines my rear shock sliders/cross members/a-arm plates/rear lower trailing arm mounts/diff slider/front bash plates/tranny plate have all been "touched." I am stoked that I have rocker sliders, but even more stoked to have almost all of my "low hanging fruit" covered. I like the JCR belly slider that cover the cross member, but it also covers the cats and I don't want that much heat build-up...so I ordered that ASFIR cross member protectors. This is an example of some of the terrain responsible for my current battle scars. Nothing too crazy, but without the protective bits it would not have been pretty.
In short, if you are in a budget, covering the lowest points first will be the most beneficial (unless you do a lot of ledges/high center risk stuff and somehow clear your lower bits in a regular basis).