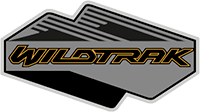 Well-Known Member
EVEN if it was 3.7 gears it would be fine, i've been running my FJ Cruiser on 35s for 6 years on 3.73 gears, yeah it's not the best mpg wise, but does fine in trail. No need to panic...
What this video....
He exain why.....
Might not be a big issue in short term
Depend also what king of trail you do...
Also if you have a manuel you have more control of yohr shifting rpm....but regarless in long run it bad for your mechanic with bigger tire and not regearing.... last thing yiu want in couple year is premature mechanicd failure in the middle of no where
You will fine out the petty saving of the have proper gear ......