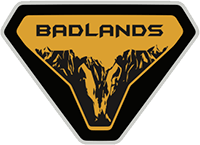 Well-Known Member
Is this a ridiculous thought?
Make door storage saddle bags. Take the below bags, beef them up, add the appropriate amount of padding, and put some straps that can be fastened to the body of the vehicle. that way a jeep or 2-door bronco owner can take off and stow their doors on the outside of their vehicle, without having to give up cargo space (if they would even fit).
Picture this:
Take my badass badlands to the grocery store, ford some rain puddles on the way. Come out with my almond milk and organic eggplants and find the weather to have cleared up and its a beautiful day. But sadly I can't take the doors off on the way home because I don't want to bruise my eggplant and I always keep my almond milk in a cooler for peak nutrients (no room in cargo area storage). Luckily I always tuck my door saddle bags in the bronc and can stow the doors on the outside for my ride home. My ultimate grocery getter dream!
Pretend this guy is the rear quarter panel. I can't imagine figuring a way to secure it to the side of the vehicle without interfering with the rear wheel would be impossible.