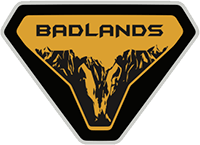 Member
I saw a post on here recently with a very similar idea for door storage, so I decided to give it a shot this weekend because I got tired of hefting my doors around the garage to get to my cabinets...
My garage doubles as my workshop and floor space is at a premium, so instead of making a large 4 door cart, I made 2 2-door carts, that way I can store them more easily when they're not in use. Plus I rarely take off the rear doors (small kids) so I figured this way I can keep one cart up on a storage rack until I need it. Total cost for 2 carts was about $180, including 2 furniture dollies I got at Harbor Freight. The cost of PVC is crazy right now, so fittings are expensive, but overall for my convenience and piece of mind, a very easy $180 to spend.
Anyway, for the important part...
Materials (per cart):
one furniture dolly ($17.99 from Harbor Freight)
(2) - 3/4" thick scrap wood to fill in sides of dolly, to prevent PVC from sagging
(3) - 10' lengths of PVC pipe, I used 1-1/2" ** if you're making 2 carts, 5 lengths will do!** ($30.36)
(2) - T-fitting ($8.34)
(10) - 90* elbow fittings ($28.50)
(4) - 2" pipe straps ($3.12)
PVC primer & glue ($10.57)
PVC Pipe Cut List:
(6) - 36" - for the vertical pieces
(3) - 14" - for the top horizontal pieces
(4) - 11" - for the base
I'm still thinking about adding pool noodles for extra insulation, despite having the door bags, but for now they're much more protected than they were leaning against one of my work benches.