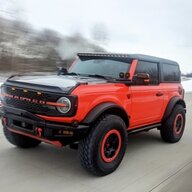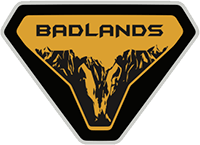 Well-Known Member
Joined

Apr 5, 2022
Threads
Messages
Reaction score

5,348
Location
Vehicle(s)

22 badlands 2 door. 22 Burban Z71
Your Bronco Model

Badlands
Been looking for storage solutions for a rear seat delete 2 door. Everything on the market hinders access to side panels and such. Also they seem big and bulky plus expensive and can't be taken out and set off to the side. After much searching I finally came along a case that fit what I was looking for.
Looked at a lot of cases. Most are either 4" tall or 12" tall. Both wouldn't work for me. After some more looking I came across the pelican V700 vault. At 6.5" tall, perfect for most items and still lets me set the dog bed on top of them raising it 6.5" higher. Reign enjoys the extra height for sitting and watching out the windows. Plus this leaves room to set my good jack or pair or fold up chairs in between them. Case is waterproof and dust proof. Comes with the standard pressure relief valve. Side and end locks. Can be used for flotation if needed.
My dilemma is that I do a little if everything. If I'm wheeling I want my tool load out and maybe coffee and lunch. If upnorth for a weekend maybe my hunting and or camp load out, weekend living off the land, survival load out. Either way that's a lot to shove in a 2 door. So I decided multiple cases that I could just grab for whatever I plan on doing. After I get a roof rack the extra cases could be stored on top too. Being able to take a case out and set it off to the side to work out of is great.
https://www.amazon.com/gp/aw/d/B00745TV18?psc=1&ref=ppx_pop_mob_b_asin_title
DIMENSIONS (LWH | inches): Exterior 39.61 x 17.65 x 6.65 | Interior 36.50 x 14.50 x 6.00 - WEIGHT WITH FOAM: 16.26 Lbs (7.4 kg)
This nets us 1.81 cubic foot of storage which doesn't seem like much. Almost seems like a waste of money. So let's see what we can get in one. This is my cooking case. Which contains everything I would need wether I brought groceries or decided to live off the land that weekend.
I still have another dozen or so items to go in it. Just waiting for them to arrive. Hence the unused space that I left for those.
How it fits in the bronco
So if your looking for another storage solution beside a drawer setup this case may be for you.
Last edited: