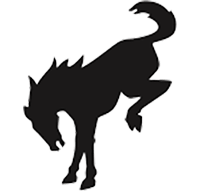 Well-Known Member
I recently test drove a new Gladiator Rubicon, Ranger, F-150 with the 3.3 and 2.7 engines.

I found the Gladiator roomy and super comfortable. There was ample telescoping steering for my very long legs. I found it very peppy though- must be coming from driving my 97 Wrangler- which is super sluggish with only 180 HP turning 31" tires. Have to totally agree on the steering though- super loose and a lot of correction to keep it going straight. Definitely not with the 57K they wanted for it.

The Ranger was just OK. It did not wow me in any way. Power was "adequate". My biggest complaint is that I could not get the steering wheel down low enough. It had plenty of telescoping, jut would not lower enough. I tried raising the seat and overall still did not feel right.

The F-150 with the 3.3 was super base- short bed 2WD regular cab, roll down windows even. It had the 3.3 flex fuel V6. It was super comfortable- even with the vinyl interior. The 3.3 was doggish in performance though. Not good value for a 30K truck.

The F-150 (Extended Cab) 2WD with the 2.7 was awesome., peppy as heck, power everywhere. Super comfortable as well. The looks were just "OK" to me though- it looked kind of boring in base trim. I was cross shopping it against a Silverado (Double Cab). The F-150 was a base model, no limited slip or locking rear differential even. I was concerned with just an open differential. The lowest they would let it go for was 34K. I end buying the Silverado- also base but a 4 X 4 and it included a rear locking differential and the 5.3 V8. Much better value as I took it home for only 28K.

The 2.7 in a good engine paired with the 10 speed automatic. I am leaning on it- although the 2.3 might be a different story with a manual.
Last edited: