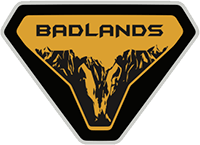 Well-Known Member
The EV industry has lobbied and marketed to eliminate "range" as a concern. They've done an excellent job...
However, range is still an issue....

My experiences as a Tesla Model X owner:

- Tesla has a crossover SUV with 300 mile range (which is great, right?) that has a 5,000 pound towing capacity. But, if you use it to actually tow a small trailer, the range drops to less than 100 miles.... 90 minutes into your vacation and you have a dead battery. You're looking for a charging station within an hour of starting your trip....
- Range is decreased up to 40% on cold days in all EV's. The battery tech has issues in cold temps. How has Tesla, Nissan, and others mitigated and spun this concern? They have a message that pops up that speeds must be kept below a certain level to get normal range... the fine print...all of a sudden, I'm the slowest car on the road.
- The new Lightning F150 has a range of a mere 230 miles in standard format. Wanna go from Atlanta to Orlando to visit Mickey with the kids? Nope. You aint gonna make it. Not even half way. That's a 3 charge trip in an EV. (Home, road, road, and hope the hotel has a charger) Some Hiltons have chargers but I've seen gas (ICE) cars parked in the spots...as they are close to the door. It NOT a crime to park in an EV spot without an EV vehicle. You might get called an ICEhole, but that's about it. What's more common is the typical hotel guest that plug in upon arrival, taking the charging spot all night, and go to bed...
- With fuel, you can get gas within 20 miles of empty almost anywhere in most of the USA...almost. (I'm sure someone from North Dakota or Nevada will chime in here, as there are areas where gas stations are few and far between) But, as Sam Kinison once suggested to starving Africans: "We have deserts in America... No body fing lives there!"
- With an EV, when you have 100km or remaining power, your internal stress starts to climb...as you wonder where you can get a charge in a safe area. Or, what happens if the interstate backs up for an hour? Your attention to driving is diverted to searching the console for a recharging station. What will you do with your time while its charging.... You can't sit in a hot car with no AC. Will you and your family be safe waiting for an hour for an 80% partial charge? BTW, Cracker Barrel has and is removing their chargers... So much for the long lunch partial recharge.
- Level 3 chargers can provide a partial charge in 30 minutes; however, there are far fewer L3 chargers available and the biggest issue is there are no industry standards. Chevy can't use them. Only certain Tesla's can use them. Also, they indicate right on the charger, "Cold weather requires a longer charging interval". Thus, they are only capable of a partial charge in 30 minutes under ideal conditions.
- Stated range and charging capacities are as of the EV being new. Every time you charge your EV, your capacity is diminished. Although, its not by much and I haven't had the X long enough to tell if its a real concern.
- Crime. EV charging stations have become an easy target. They are not monitored. Thus, skimmers are being installed by criminals at an increasing rate. If the POS terminal doesn't have a tap or wave type terminal, I will not use it. Anything requiring you to insert your card... and odds are good its getting skimmed. Also, muggings are up at EV stations as owners make easy targets while they wait for a charge. Best to have a home and work charger and just use the EV for your daily commute.
- Finally, this one is kinda weird, but my kids refuse to get out of my Model X at school due to gull wing doors.... Little issues are big issues for youngsters... they think the doors create too much attention and are embarrassing...
- Its a fugazi folks. EV's are great for the 9 to 5er on a daily commute with a garage and home charger. But, EV's in recreation and long trips are a long way off. BTW, the Cybertruck, EVHummer, and F150 Lightning will NOT fit in your garage. Thus, you will have a high voltage power cords strung across your driveway....
- EV's might be a great idea for multi-vehicle families that can also have a traditional ICE vehicle for what really matters...

Tesla Model-X owner....