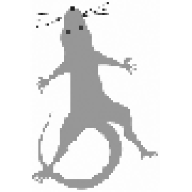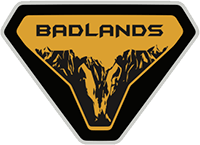 Well-Known Member
Well, I picked up my 2-door, Velocity Blue Badlands this evening. She was built on 9/27, shipped the next day via rail, and arrived at the local rail yard, about 30 mins south of me last Wednesday, 10/6. Since then it has been worse than waiting for Christmas morning to come since I was a kid. Last night I noticed the tracker said it was delivered, so first thing this morning I pinged my sales guy. Went in this evening after to work to pick it up. A person at the dealership told me it would be ready tomorrow, but I bugged them enough it was ready at 5.

No dealer issues, I'm happy to say, but of course it was a 2+ hour affair...as always. Finance guy tried to get me a warranty with the works, but I declined and showed him the Flood Ford ESP site. He scratched his head and said, nope, can't beat that. Was out of there just before 8 p.m.

I lost my wife to cancer the end of last May, and this Bronco has been sort of a North Star for me and my 9 year-old son. It's been a frustrating, but great distraction for us. Now that it's over, I hope we can use it to create new memories to guide us forward. My son has had a hard time over the past year accepting we'd trade in his mom's Rav-4, and I constantly had to explain that she never liked it and preferred her 2005 Corolla over it. When we parked at the dealer today, there beside us was the same Corolla, including color, that my wife had before her Rav-4. What a serendipitous thing. It definitely made me smile.

This thing is a beast! I've only ever seen a 4-door, so I didn't know what to expect. It looks small, but at the same time is monstrous. I'm very happy I didn't go with Sasquatch, as the 33's are plenty big for me. The Velocity Blue is stunningly beautiful. The roof rails just complete the look, and I'm very happy these are real roof rails, not flimsy ones you see on most SUVs now. It is much wider than I expected, which is going to take some getting used to. It was getting dark and sprinkling out, but I went over the MIC roof with my hand all around it to make sure it was good. I couldn't notice any defects which made me happy.

I'll be spending the next few days just trying to figure everything out on the interior. It has plenty of get up and go with the 2.7l. I'm not kidding when I say I'm not sure I've had a vehicle over 150 hp before, haha! I played Glenn Campbell's Gentle on my Mind as the first song as we drove off and then we switched to some Elvis. I have the High package, so not the top of the line stereo. I thought it sounded plenty good, so I won't need to be laboring over speaker replacement. The ride was smooth, even more so than the Rav-4 I traded in. It will take me a bit to get used to driving it, but I think it is 100% a winner. I definitely would not have wanted anything larger than the 2-door. I'm so excited for all you still waiting, as you are going to love it. The wait is worth it! I'll get some more pics tomorrow when it's light outside.
FloodFordESP? Never heard of it. Checked it out and now I'm really curious. Thanks for the tip! Bit expensive with all the bells and whistles, but more than I've seen before. I'll be sure to compare with my dealers ESP.
Grats on the Bronco. Looks like what I'm waiting for, but Cactus Gray +lux.