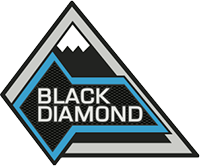 Well-Known Member
I'm glad to see that your Bronco journey has been able to provide distraction in what has undoubtedly been the hardest time in your life. I'll be honest, I don't know how I could make it through losing my wife so you're definitely a better man (and father) than me.

These vehicles mean a lot to people. For me this is very big life event. I've been through a lot in my life and have had to really fight to get where I am today. Being in a position where I can buy a brand new vehicle, a $62,000 vehicle, that's crazy to think. Growing up I lived in a house that was worth less than $5000, we were the poor kids that the local church bought Christmas presents for.

The guys at work we're giving me a hard time the other day asking what I would do if I showed up to my dealer and they tried to spring $10k ADM on me. I told them I really didn't know for sure but at the very least I would 100% be going to jail for battery because someone would be getting punched in the face. They were surprised (because I'm not really that type of person), and said something like "wow, how do you care about some thing that much?". I told them that it was a little sad that they DIDN'T have some thing in their lives that they cared about that much....
I hear you and thanks for the kind words. I never thought in a million years I'd pay this much for a vehicle, but decided I would treat myself for once. My wife wouldn't want to drive it, but I know she'd want me to have it. My coworkers just constantly ask, when is your Bronco coming in? Now I won't have anything to talk , about, haha. Enjoy yours when it comes in!