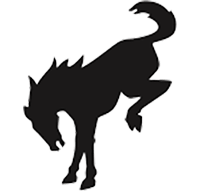 Well-Known Member
Good news I have two Broncos, both with 2.3L, bad news is there is a noticeable difference in the engine when cold.

On one the engine sounds different when cold. I would not call it pinging as there isn't a metal sound involved but more of a popping or bubbling type sound from the engine when I give it gas. It seems to go away as the engine warms.

The other does not exhibit this.

I've heard this sound with other vehicles, usually during some unusual condition.

The one doing this is a Black Diamond/Squach/Manual.

The one that doesn't exhibit this is a Base/Automatic

Both cases I am running regular 87 Octane. The vehicles are in different states so I can't attest to being exactly the same fuel. The Black Diamond is in TX while the Base is in NJ. It is warmer in TX, but have experienced it on cold mornings there. In NJ it was plenty hot in the summer even if cool now.

Any thoughts? I do plan to put some premium fuel next fill of the Black Diamond and see if it goes away. I feel like if I bring to dealer's attention, even if it clearly goes away with higher octane fuel the dealer won't consider it an issue or just say use the higher octane fuel. I am only on my second tank (about 300 miles) on the Black Diamond. The base has been thru four tanks ans is at 1300 miles.