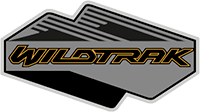 Member
Squatch Sponsor (Level 3)
First Name

Matt
Joined

Jul 8, 2020
Messages
Reaction score

233
Location
Website
Vehicle(s)

2018 Raptor, 2020 Gladiator, 2020 Tacoma
Engineering and Product Development
​
This is the one I've been waiting to post! Sharing our product development process and progress is the most fun part of my job. I believe it's especially fun because as a small business, we get to be a little creative with our methods and the lack of 'bean-counter' oversight means that if our finished products sacrifice anything, it's our own profit margins and NOT quality, innovation and so on. We are an engineering and product development business, first and foremost. More on that later.
Small Business Considerations
​
My hope with this is that a bit of insight into how small businesses conceptualize, design and manufacture their products (or should) will help ya'll make your purchasing decisions when it comes to getting your Bronco setup the way you want. If you're anything like me, it'll be a mix of products from industry leaders and small innovative businesses.
The biggest difference challenge we face at the moment is availability of data. Right now, you can't open a subforum or facebook group without hearing about Ford's accessory catalog and for good reason, it's full of products from well-known brands. You've probably noticed that they're all quite large companies (some publicly traded). With access to CAD data before Ford built their first new Bronco and then access to early pre-production units, the burden of collecting 3D data disappears for them. My experience is that while that's a great head start, it can remove the human element of product development and the result is often products that are lacking innovative features, are difficult to install or look tacked on vs. integrated with the vehicle.
These are the gaps that I know the small businesses in our community will help fill in the coming months/years, BuiltRight included. We'll develop our products using real vehicles because we don't have a choice. We'll put some miles on them and wait for you to do the same before deciding what's most important. We'll be turning wrenches before we finalize production prints. Is it less efficient? Sure. Is it more expensive? Definitely. The result, though, are products that have a more natural function, feel and aesthetic. With all of that being said, the most sophisticated product development methods have become more available to small businesses that are willing to invest in them. The process may look different, but we 3D scan with accuracy that's tighter than Ford can build to, we develop our products using industry-leading software, we prototype using CNC equipment and we run production on state-of-the-art machinery.
The BuiltRight Method
​
I covered a lot of it above, but a core component of our method starts long before we're designing parts and cutting prototypes. We own and drive the vehicles that we design products for. We're enthusiasts. If we're not excited about it, we won't make it. Based on our own experiences and the feedback we get from awesome communities like this, we decide which of our product ideas are most needed and of those, which we think we can really put our own spin on. From there, we get to work!
The first step in our engineering process is to collect 3D data. We do this using everything from our 3D scanner to cardboard templates and a tape measure. At the same time, we'll also often cook up rough prototypes - I'm talking cardboard, duct tape and so on. Consider it our version of clay modeling. It helps us visualize the parts, solutions, problems and installation before we ever sit down at a computer. We then take those ideas and the data and work in Solidworks to develop concepts, create prototypes, test, break, change, test again and eventually, arrive at a final design. We'll typically build a short production run and distribute those parts to customers, friends and critics across the country for feedback.
I'll post a google form in this thread when the time is right. Fill out if you might be interested in helping with that effort.
The Bronco Engineering Path
​
Our Bronco story started with a phone call from Ford a couple years back, asking if we had interest in designing and manufacturing accessories for their dealer network and the Bronco release. Of course, we proceeded enthusiastically, meetings in Detroit reviewing CAD models, concepts and so on. I then made one of the most difficult decisions of my journey yet and decided not to proceed. It became clear that my own personal design standards weren't a good fit for the kind of cost targets Ford needed to hit, so I decided that BuiltRight would go it alone. Ford took a number of the concepts that we shared and found a much larger business to produce those products. I guess I can't blame them. Luckily, I'm terrible at drawing and they did an equally terrible job of interpreting our design intent. At the end of the day, we'll sell lower volume and we won't have our name in the accessory catalogs, but we'll get to make better products at our own pace, built to standards that we'll be proud to put our name on.
There's not a whole lot left to say here for the reasons stated earlier. We've got a ton of ideas, but we're in no rush to develop anything for a car nobody's owned yet. Our mission is to provide products that help Bronco owners add utility to their vehicles based on their specific needs. As we all identify those needs, we'll tackle projects!
Milestones​
If I can keep up with it, I think it would be fun to keep a 'build log' of sorts for our work on the Bronco platform. Something to look back on when you all tell your friends who tell their friends about how BuiltRight is a leader in badass Bronco parts.
Data Collection:
05/04/21: SEMA Garage is hosting a private measuring session for the 2dr and 4dr Bronco at their facility in California, so with about a week's notice, I registered and booked a NYC -> LAX plane ticket. I'll be traveling with our 3D scanner and a variety of other tools (cardboard and masking tape included) to have a few hours alone with the Broncos. I'll be able to take photos, make measurements, collect 3d scans and so on of a few 'areas of interest' with no restriction regarding disassembly, as long as no permanent damage is done. I have a laundry list, but if time allows, I'd be happy to try and collect any other relevant information that anybody who made it this far thinks would be helpful for one reason or another as long as SEMA and Ford allow it.​
​
05/15/21: I have another opportunity about a week later to spend time with each of the Broncos in a less private setting. This will be an opportunity to grab any info or dimensions that I missed during our SEMA Garage session.​
​
06/07/21: The week our 4dr will be built! Hopefully this starts a 4-5wk countdown to delivery of our Wildtrak and the beginning on sleepless nights finally spent bringing product ideas to life!​
​
Design:
07/15/21: It's my goal to share the first concepts of our first Bronco product with you by the middle of July. I don't know what it'll be, although I have some ideas based on the concepting that I did for Ford a year or so ago. With that, we'll be looking to you for feedback before prototyping and production.​
​
Manufacturing:
TBD:​
​
Product Release:
TBD:​
​
With that, the next time you hear from me will probably be Thursday night after our SEMA Garage measuring session. Once again, I apologize for the wall of text and for any typos since I'm not going to proof-read. Excitement got the best of me, so I'll try to add a couple of pictures before posting. Thanks again for the warm welcome! - Matt, Founder