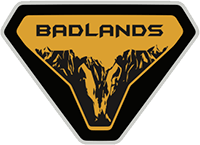 Well-Known Member
On fords main bronco page:
BRONCO EVERGLADES™ SPECIAL EDITION​
​
In addition to the Bronco™ Raptor™ SUV we announced last month, we would also like to introduce the Bronco Everglades™ Special Edition. Everglades will feature a factory-installed winch and snorkel. Bronco Raptor and Everglades will be available summer of 2022. These special editions will be built in limited quantities and availability is not guaranteed for all order holders. Details on pricing and vehicle specifications will be announced in the first quarter of 2022.​