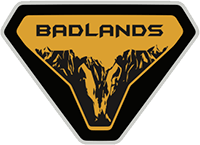 New Member
Back in 2020 when the news came out about the new Bronco I was so excited and wanted to get in on the action. I knew that it would take time, but that was not an issue. I also understood that by jumping on the offer to order right away you would get a better deal than waiting until they were on a lot.

Everything was going great until September 2022 when I was told my price was not good anymore even though I had signed documents, money down and an email from Ford saying our price was good until 2023.

What happens now is the "sticker" price is higher and the that is what the auto loan will be based on even though we "may" get a reimbursement down the road. Once again shady dealers and auto manufactures win they day!

What happened to the days when people and or companies stood by their word? Why take a great experience and kick it to the curb?

Now my fun experience has been destroyed and I need to decide if I can move forward with the purchase of a vehicle that I put together.

Thank you Ford and local dealership for ruining my experience.