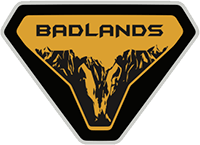 Well-Known Member
Base Sponsor (Level 1)
*Edit* Results on
page 7
!
Link:
https://www.bronco6g.com/forum/threads/exploring-off-the-shelf-tie-rod-upgrades.42228/page-7
I ordered a spare inner tie rod and once I can pull measurements off it am going to be doing some investigating on heavier duty tie rods that will interchange. Once I have the thread and length specs it will just be a matter of matching up to something else out there. The tapered stud of the outer TRE is somewhat standardized and some mix and matching can be done to make the inner/outer combo the right length.
Some vehicles with notoriously crappy tie rods (looking at you GM trucks) already have inexpensive HD aftermarket tie rods available. Once I find out what the inner tie rod thread size and pitch is, it's game on.
Rockauto is a great resource for looking up part specifications. For example I found that the 11-19 GM truck inner tie rod has a M20x1.5 end at the rack and is 304mm long. A 2004 F150 has a much smaller M16x1.5 thread and is 325mm long. Based on pictures my gut says Bronco is going to be M16, it looks smallish.
Stay tuned for my findings.
Last edited by a moderator: