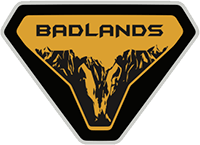 Well-Known Member
Stig manage to snap more of the Lightning Blue First Edition, I realized got a good look yesterday but def can't go wrong seeing more...Right?! Good pic of the AUX switches...

Also included a Race Red Black Diamond. It's got a soft top and the upgraded wheels! Good look and fender and wheel! Rear section of the tailgate open with Soft top..
Great pics. Thank Stig. Navy Pier leather looks decent, but I still love the idea of MGV and washout interior. But since the interior of BL and BD is not really land yacht ready, I might have to take another look at OB with NP leather since I'll be keeping the top on in Florida's rainy summers. All of these Broncos look great and I will enjoy whichever one I settle on. When Ford eventually builds my land yacht that can tow my 5000 lb boat, I'll trade in the '21 or add a second Bronco to the stable.