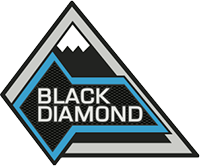 Well-Known Member
After seeing the placement of the front license plate ford came up with I decided there had to be a better solution. Thanks to Tor148 and his new Bronco I have some prototype photos to show the forum. Also want to thank redone17 and Gangstead for helping in development.
This is a bolt on aluminum bracket for the MOD bumper using 3 existing bolts. The bracket can be mounted with the outside 2 bolts for quick removal. The plastic bumper will require drilling and additional fasteners. Meets all states requiring the plate be 14" from the ground.
I'm selling the for $30 shipped in the USA, $50 to Canada. Any other location will require a quote. If you would like to purchase one please send $30 via PayPal to
[email protected]
. Make sure your address is noted on the PayPal transaction.
Please post pictures of your bronco with the bracket mounted on this forum or on Instagram at broncolicenseplatebracket6.
Thank you,
HBTFD
Last edited: