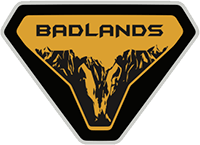 Member
First Name

Mitch
Joined

Jul 14, 2020
Messages
Reaction score

34
Location
Vehicle(s)

2019 jeep Rubicon
Bronco

Badlands
Well to say I'm happy this is finally over is an under statement. Built back on June 24th and sat at the dirt pile awaiting a new hardtop. Fast forward to now and I finally have it! Cactus grey Badlands lux. Man is it pretty.
On a side note though always be ready for your dealership to play a prank... It all started with a text Monday afternoon that my bronco arrived. Not thinking twice, I hopped in my buddy's lender bronco and took off to the dealership. I searched and searched with no luck and eventually went into the dealership and walked everywhere including the service bay!
Definitely wasn't happy but I figured it was just on a shipping truck somewhere. The sales staff ensured me not to worry it will be here in the morning and ready to go. Being anxious I would come back later in the night searching with my friend (who works at the ford dealership) for the bronco with no luck. Tuesday came and same thing no bronco and no answers. I really started to sweat when I was advised my bronco was actually delivered on Sunday and no one had checked it in. I had my buddy phone the shipping company to find out where it was. Apparently it was sitting on a truck at the shipping lot and was actually marked as delivered. I thought it was farfetched but I believed it.
That brings me to today. I woke up and called my buddy and he said "So, we actually have two missing broncos and yours is one of them" I was fuming at this point but was still advised it will be delivered tomorrow morning. Assuming everything was fine I came in later in the day to fill out the paperwork and give them my plate. Not really thinking much about it me and my buddy went out for supper with my wife. Great time had some laughs and yes talked bronco. Couple hours passed and we decided to go out for a drive and head to the dealership to see if my bronco arrived.
Not even 5 minutes after I hopped in the vehicle my buddy received a call from the police (yes real police) advising they recovered 2 stolen broncos. The police officer advised of the damage and stated the crazy grey one is definitely wrote off... my mind started to race and I could barely form a sentence. The police officer advised that they had the two broncos towed to the dealership and that they will be assessed in the morning.
At that point all I could think about was getting to the dealership to at least see my bronco before they scrap it. As we made our way to the dealership all I could think about is why my bronco. Of all the broncos mine gets stolen! We pulled into the dealership and I nearly puked. We continue to drive around the dealership looking for the trashed broncos but they're no where to be found. We enter into service and nothing. At this point I don't know what to think. My buddy then says they must have it in the body shop for the morning. We walk up to the door and my buddy says there it is. At this point I can barely look. I lift my head up and there it is. No damage at all and my damn license plate on it ready to go! I turn around and my buddy throws me the keys and says GOTCHA!!!
Absolutely dumbfounded and in disbelief that my dealership had played such a legendary prank. All I could do is laugh at this point and nearly cry I was so happy. I hope you all enjoy this as much as I did and here are a few pictures of the beauty's.
Last edited by a moderator: