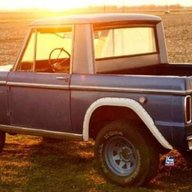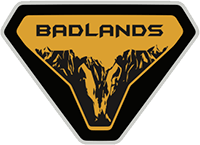 Well-Known Member
2 door Base and a 4 door Badlands.
Via BN: Two 2021 early pre-production Ford Broncos rolled off the MAP assembly line early Wednesday morning after completing the first tool-testing run.

Both vehicles feature the 2.3L variant engine. The four-door model rocks the Badlands trim, a 10-speed automatic transmission, mold in color hardtop, and is painted in Oxford White. The two-door, on the other hand, is a base trim level example with a 7-speed manual transmission, hard top, and Iconic Silver paint job.

In these photos you can see the finalized vehicle coming off the line as well as the Badlands body being attached to the chassis and powertrain.
These early pre-production vehicles will be used by the Ford engineers to conduct further durability and reliability testing and brings enthusiasts one step closer to having one of these vehicles in their driveway.