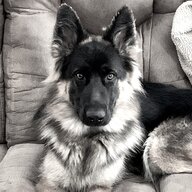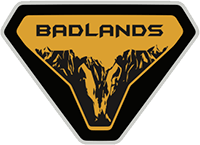 Well-Known Member
First Name

Jeff
Joined

Mar 1, 2022
Threads
Messages
Reaction score

876
Vehicle(s)

2021 Jeep Wrangler Rubicon 4xe
Your Bronco Model

Badlands
As many of you know from previous posts, having cancelled my reservation in September 2020 due to issues with the dealership (Malloy Ford) I found a Bronco nearly identical to what I ordered on a lot (Doggett Ford, Houston TX) and picked it up on Friday, 3/4/02, which turned out to be much earlier than it would have been had I followed through with my reservation/order. I learned previously that the Bronco, including the mods, was an individual order that the requestor had "cancelled." If that person is reading now, thank you, and you should probably stop reading. Here's my first impressions after 24 hours and the first 1000 miles of the trip home.
For background this is a December 21 build 2 door Badlands, AMB, Sasquatch, leather, lux package, with the 2.3/auto. Mods done prior to purchase include Ford Performance fender flares and hood scoop, leveling kit, and installation of 20 x9 Fuel Blitz wheels with Nitto Ridge Grapplers.
Size- this is a big vehicle. Make no mistake about it. Much more than I expected. But it doesn't drive big, which is great. Perfect balance in that you don't feel like you're going to get blown off the road or crushed but not enormous like my Raptor.
Performance- Anyone that ordered or changed their order to the 2.3 with auto and were worried about it being sluggish or underpowered have no fear. While you'll never confuse it with a mustang GT, it is geared well and plenty powerful. At speed and pulling out to pass is no problem and cruises easily at 75 mph at 2100 RPM.
Handling - surprised by how nimble it feels and moves for its size. Drives smaller than it looks. Very planted. Very stable.
Build quality - Excellent. It looks and feels great. Yes, it has a lot of plastic but so do most off-road vehicles where you can remove the top. The difference though in my opinion is how the plastics blend with the other materials to feel complete. Colors, textures, surfaces mesh well. Seats are incredibly comfortable (I'm 6'2" 220#) Cockpit layout is good, but layout is not real intuitive. Takes some "learning" to avoid taking eyes off the road but that will come with time.
- Fuel Economy- It's no Prius and will never be mistaken for one. So far I'm averaging 20.2 on probably 75% interstate driving. With the heavy vehicle, aerodynamic properties, and large/heavy wheel and tire combination (107# each if my math is correct) I have ZERO complaints.
- Noise - reports of excessive noise with the hard top are overrated. If you're expecting this to be a Lexus or Caddy, stick to driving one. That said it is considerably more quiet than my Jeeps have been. I get more road noise from the concrete interstate and my tire combination than anything due to wind. Stereo on level 6 is just fine. Normal conversation volume is fine, even at my age having spent most of my life on a firing range (or worse,) around aircraft, and driving convertibles.
Overall impressions - This thing has more than exceeded my expectations on all counts. It's fun to drive. Looks incredible. Performs well. Seems to be admired by all. Can't count the number of people taking pictures of it, blowing the horn and waving, and giving us the thumbs up.
It may go to hell today or further down the road, but so far so good. Only negative I've found is that you can indeed lock the keys in it, but have no one to blame there but myself!
Enjoy! Now tine to hit the road…
Last edited: