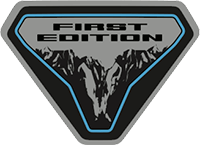 Member
I finally got my First Edition Cyber Orange delivered today.
And I hate to say this but I've decide to part ways.
No special reason for selling. It's just that I made several other purchases while I was waiting...

Located near Baltimore Maryland, mileage is @ 76 and probably will go up but no more that 50-100miles.

asking $100,000 OBO

Including build sheet below and couple photos. It was getting dark.

feel free to contact me If you have any question. 4107369569.