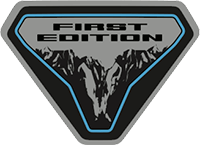 Member
Are they the same? I'm trying to order Katzkin leather for my 2 door FE and they don't list specifically the FE but do list:

Badlands
Base
Outer Banks
Big Bend

The phone operator didn't know she just asked if it had a rear arm rest and under seat passenger rear storage and power drivers seat.

Anyone have experience and know which kit I need? I can't imagine it being a whole different seat.

Thanks for any info!