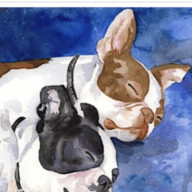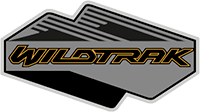 Well-Known Member
First Name

Mark
Joined

Aug 11, 2020
Messages
Reaction score

1,213
Location
Vehicle(s)

Nissan pup
I was one of the first people on the 2021 Bronco field, Wednesday. I was there before the ropes were put around the vehicles. I was thrilled to see the 2 door Badlands (my reservation) in the flesh. I was also disappointed to not see a new Bronco added to the mix, however, I would soon learn that a previously unseen Bronco would be unvieled later that morning.
Before I share my impressions, let me say I am not a photographer, mechanic, engineer, or nearly as savvy as most of the people reading this post. I just simply want to add to the knowledge and information every Bronco lover craves as best I can. Please take this report for what it is, just my thoughts and opinion. Here we go..........
There is no substitute for seeing the Bronco in person. My 10 hour drive was worth it. I could see how I could fit inside and see materials (plastic, leather, etc...).
The Ford representatives were very friendly and helpful. They allowed you to do everything but sit in the driver's seat.
The backseat in the 2 door is impractical and useless, so if you need all four seats, well you know the rest of the story.
If you like the Bronco in pics, you will love it in person.
The 33's look good on the 2 door, but I'm still going Squatch. I saw the 35's on the 4 door later in the day and it looked awesome!
The painted black top on the 2 door looks even better than you think. The MIC on the 4 door A51, looks better than you think it does.
You can certainly find faults if you want find them (some of the interior plastic looks cheap), but Bronco isn't trying to be a luxury vehicle, it is first and foremost, an off-road vehicle.
There are many items and corrections that will be addressed in future model years, you can tell from talking to the engineers.
There is a lot of confusion and misinformation at these events, even among the Ford representatives. One Ford rep will say one thing and another will say just the opposite. I think they are being honest, but they just don't know, or are guessing.
Seeing the paint gas cans in person is very helpful. Cactus Gray does, at times have a green hue when other colors are around it. Otherwise it looks like concrete gray. Velocity Blue is noticeably brighter than Lightning Blue. LB is stunning in person, but only available to FE people ? AMB is REALLY dark and even in sunlight only shows light blue flecks. A51 looks so much better on the Bronco than the gas can. I heard a number of people commit to A51 once we saw how awesome it looked on the 4 door.
I am getting the 2 door, but after seeing the 4 door and if I had young kids, I could live with the 4 door. It really looks incredible, especially with the squatch package.
The 4 door was a BL, with the Marine vinyl seats. They look like leather and feet tremendous. I was allowed to touch the seats and inspect them. I was going to upgrade to leather, but after seeing the Marine grade vinyl in the flesh, I going with vinyl.
The 4 door has spacious room. It will be ideal for camping. A modular system allows for a miniature stove and fridge in the back. These are squatch tires (on 4 door) with non-factory wheels.
Above-Marine grade vinyl on 4 door.
Above-Easter Egg: Bronco symbol on side of winch (2 door). 4 door did not have it on its winch.
Lastly, above-This is the view from an excellent steakhouse in nearby Gatlinburg called, Peddler's Steakhouse. It is really good and you need to make reservations. The little lady will feel special and by doing so, you might be able to get a few upgrades to your new Bronco. I also hedged my bet by taking her to Zales before supper ?. I had really great time, although I was only there on opening day. Hope I have shed a little sunshine for someone!