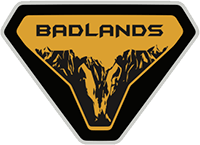 Well-Known Member
I absolutely love it so far. I've driven an OBX that was really nice, but this is a different animal.
it feels WAY bigger. The screen is massive, like iPad sized. All the controls seem very intuitive.
the MGV seats are incredible.
the soft top. It's very easy to use, and I love top down look. Not a big fan of the wavy windows, but all the way back, it's a lot of fun to drive. I guess everything is a compromise.
the 2.3 seems like it has plenty of power and geared very well. (I just got it so haven't given it the beans)
the suspension is beautiful, and even with the 35's rides beautifully.
Overall, it is 1000% worth the wait.
Well done FoMoCo!