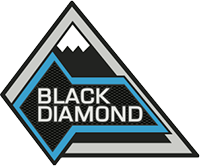 Well-Known Member
Just got back from seeing the Bronco. There were (2) and both were 4-door with soft-top. Silver Badlands with MGV and 2.3L and Manual. The other AMB Black Diamond, Squatched, with 2.7L and 10Sp. After seeing in person I am not changing my order - 2Dr, BD in CO, 2.7 with 10Sp and Auto 4x4 and standard wheels. First Impressions.
They look great and have a strong stance.
About what I expected in overall size. Wish they had a 2dr, but did get a feeling for size. As an FYI my daily is a 2010 F150 Super Crew, so the Bronco is a bit smaller and that is was I am looking for.
I really liked the look and feel to the MGV. The two tone in the BD was nice. I tried scratching it, and nothing happened. Felt both supple and durable. Seats in general felt very comfortable.
I am 5'10" and fit in the front fine. Did not feel cramped and what I was expecting. Seating position was good and I like the manual controls. Has no issue finding a comfortable position. Like the steering wheel, felt smaller than my F150 and the leather should hold up well.
Dash layout and materials what I expected. Was not expecting luxury. All seem durable and fine for the type of vehicle. I had test driven a new Defender. That interior definitely felt "higher end" , but it should for costing a minimum of $10K more (that is for the lowest version of the Defender). The dash should do all that it needs to do. If I wanted more style and luxury I would chose another vehicle.
back seat felt fine. Enough leg room for me and I do like that they are raised up a bit for better viewing out front. I think the 2dr had similar if not the same leg room, so should be fine.
Powered up the 8" screen, it has all that I need. Current truck does not have a screen. The Badland had the Lux with the 12" screen. It looked huge. I'm sure it will be cool, especially with the exterior cameras and all but not something that I needed or wanted. Seeing it did not sway me to want to upgrade.
The AMB in the bright sun was beautiful. But, I bet once dirty and cloudy out it will just look black. The Silver was meh. Did nothing for me.
Have to say that I like the standard headlights better than the signature lights. Maybe because I am getting the BD, but I don't see why someone would move up a level just to get the signature lights. But I could just be an old fart that doesn't get this new fangled fancy lighting. Also, the basic tail lights were fine as well. Considering I'll never see them I don't care if they are LED or not.
All in all it was great to spend an hour crawling around the Bronco. Makes waiting all that much harder, but will be worth it in the end. Next step will be getting to drive one. Hopefully they will be getting dealer demo unit out in June, so maybe a drive by the 4th of July. We'll see.