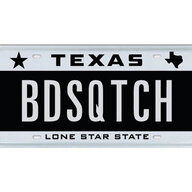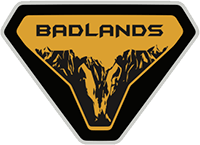 Well-Known Member
I took delivery of my Bad Squatch on 10/27. This past weekend we took it for a trip to go to my colleges football game. It was an 1100 mile round trip. Both my wife and have 99% great comments. We have the soft top and I knew it was going to be noisier than our other cars. But it was much quieter than we had expected. The handling was very responsive and the ride was typical of any truck. Still better than I expected. The seats are very comfortable and did not cause me any back pain. All of the controls are in easy reach for both the driver and passenger. And we LOVE the Sync4 with the large screen. And when we used the voice control it understood everything. Navigation was nice and the re-routing was very fast. Fastest I've seen yet.



My wife is 5' 2" and she had no issues seeing out of the Bronco at all. Yes, I let her drive for a little bit. She was able to get the seats in the position that fit her best. We both thought that the back tailgate was easy to operate. And she had no problem raising the back of the soft top.



The only negative I have so far is that the wireless charger does not work for me. It would connect and indicate that charging was taking place. Take a look back a bit later and it was not. I just moved the phone slightly and charging would pick up again only to stop shortly after. And since I had this fancy wireless charging in the car we did not take any charging cords with us.



Next up is an off-road trial. But since we did the Off-Roadeo I don't expect to have any surprises.