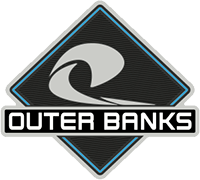 Well-Known Member
First Name

Ben
Joined

Mar 8, 2021
Messages
Reaction score

206
Location
Vehicle(s)

Tundra
Bronco

Outer Banks
So much subjective opinions on aesthetics expressed assertively. Using extreme language and snarky smug comments doesn't mean you're right (you are assuming everyone will agree with you)

I like the shiny painted top. Looks are a secondary concern for me anyway. I picked the modular because:

I plan on getting one in white to keep my interior cooler in Arizona.
The "Molded in Plastic - no color" will scratch too. It cannot be polished or repainted because of it's texture. Because of that, it will fade quicker, warp in the sun, and basically look like a mess in 5 years.
MIC looks cheap, like it's not a body part. Instead, it looks like an aftermarket throw on.
The Modular top will be higher quality inside, outside, and with it's latches and gaskets. My prediction. It's the "good top" that we're waiting on. The MIC was the "get them out the door" top.
I'm in exactly the same boat. I think the one in the picture from the pizza joint just doesn't look right and doesn't look like it was designed to fit the car. Still holding out for Mod White Dual myself for all the reasons you mentioned except #1. Plus, I think some problems are going to surface with the early runs of the MIC top and they are likely going to be the kind of problems I don't want to deal with.