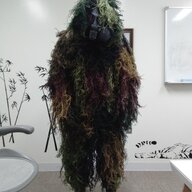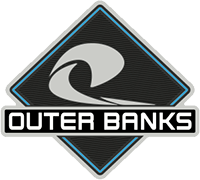 Well-Known Member
So I installed the Flowmaster Axle Back Exhaust... My first impression was that it was way too loud at cold start... But then I realized I had forgotten to close the tailgate. LOL. That plus I was in between two walls and it was resonating off the concrete.
So I closed the tailgate, backed out from between the two houses and things were much more mellow. Now my big concerns were how loud was it really going to be and could I tolerate it on a 5-6 hour road trip at speeds from 65-85+ MPH (back to that in a moment) so I could put an additional fuel cell where the muffler used to reside.
Driving it around town, off and light throttle, it's anywhere from unobtrusive to throaty but certainly livable. Give it some throttle and it starts to sing, loudly, but it doesn't sound like a fart cannon or anything remotely import like - just louder and throatier. At all speeds, shifts were much more noticeable since you can hear the obvious change in the engine note (I drive in Sport Mode most of the time and it was interesting to see how long the Bronco really held the shifts), before the exhaust, I had to pay attention to notice the shifts... And purely by feeling, it remains smooth, but the engine tones give it away. All in all, it gets a passing grade from me around ton.
So it was off on my highway adventure from San Angelo to Corpus Christi - which normally involves a fuel stop around 1/2 way during the 365 mile trip due to the craptastic fuel economy my Bronco historically managed (usually about 16-17 MPG highway with the 33.5" Milestar Patagonia M/T's and stock exhaust). Switching back to the OBX stock tires had me at nearly 19-20 MPG, definitely not enough to make 365 miles without refueling.
The noise, while cruising from 65-85+ MPH was noticeable, but not excessively droning, it wasn't any more noticeable than the tire or wind noise - but it was there. It was never unpleasant or annoying and I drove the trip straight through... That's right, I drove it straight through WITHOUT needing to stop for fuel in a 2 door Bronco with a 16 Gallon Tank and room to spare. I maintained an average speed just north of 70 MPH despite a horrific accident and traffic jam in San Antonio which didn't help my average speed or fuel economy. I arrived with nearly 20 miles of range left and averaged just a shade over 23 miles per gallon with an average speed of 70MPH.
What that means for me is no longer really needing to add the fuel cell. There was some low end grunt and spool that clearly improved as well, but for $140, this exhaust delivered and then some. A 15% increase in mileage was not something that I was expecting from an axle back pipe.