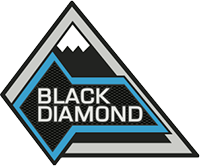 Well-Known Member
First Name

JO
Joined

Sep 4, 2020
Messages
Reaction score

1,705
Vehicle(s)

Mall crawler with the stick family stickers.
Bronco

Black Diamond
After working 75 hour work weeks the last two weeks in a row I was enjoying my rare day off. I left the house and was headed to LSwranglers, they specialize in dropping LS V8 motors in Wranglers. The V8 option is my plan B if a Bronco doesn't work out. Very convient as they are a local outfit and has been in business for 12 years. The first stoplight from my house I see the twins. My Jeep windows are dirty so the pics are meh ? but it's something new for you all to read.
I have no place to be, I have gas in the tank, and I have a modified wrangler so I figure there is no place I can't follow them. I followed from a distance and here are a few pics..
This is a 4 door soft top outer banks with Sasquatch package with the roof peeled back In A51 paint.
Roof sticks up way too much for my liking but it's easy to get into position. Now I know a soft top is out for me.
Second Bronco is a cyber orange Badlands 2 door on 33" optional wheels.
So it turns out I followed them 20.4 miles from first sighting . 2.4 miles of the 20.4 was off road, yes off road , i am a jeeper ya know. For the locals it is the boyscout trail on the hump that can lead to Goodsprings saloon.
So just to clarify for certain posters out there. I never hounded them, I never honked the horn (in NV it is a $200 fine to blow the horn when not an emergency) and I was about 1/4 mile behind for the most part until we got to stop lights. I am a Jeeper, and have been here for 18 years and I kinda know where they are going no need to crowd them.
So now we go off road, mostly washboard trail. Not like we had to go to 4wd.
The desert in Las Vegas is the Mojave desert. And it is dirt, not sand like in the Sahara desert. So you could leave a half mile distance separation and still be able to follow someone. Anyway they drivers finally pulled over.....
So I pulled up and said " if you let me see the vinyl I will stop following you".
The drivers looked at each other like I was speaking Spanish (and I can). I said " I want to check out the marine grade vinyl. I have a reservation and order day is approaching and I want to know I am making the correct choice on Bronco trim".
The light bulbs turned on and CO driver asks if I have a cell phone? I said I do and it will stay in my pocket and I will not touch it. CO driver let's me check out the interior of the 2 door CO. I don't look at his laptop information I just check out the seats. And no I didn't take any pics because I kinda promised.
MGV for me 100%. That stuff is awesome!!! Super soft with some texture, cool to the touch, not like bass boat vinyl. Ford did the MGV right!
Last edited by a moderator: