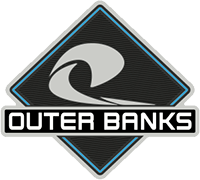 Well-Known Member
Hope all members of the Bronco Community are all doing well. I will admit I have not watched the Bronco 6G site much lately because honestly, after placing a reservation in 2020, placing on order immediately when the original order banks opened, and no Bronco in site, I am frankly losing hope in ever actually seeing one without paying $15k-$25k over MSRP (which I won't do).
So here are my questions:
1.) Since I placed my order when the original order banks opened in January of 2021, paid a deposit at the dealership, and was required to re-place an order in October of 2021 for the 2022 Model when my order was not filled, is
@Ford
planning to continue to honor the prices quoted when I committed to buy one? (It is honestly bad enough that the wait has already financially impacted me with rising interest rates, significantly higher miles on my trade-in, etc...)
2.) It sounds like I will have to order a Third Time in the next couple of months because my order has yet to be filled. Is there a site that I can go to that will allow me to review what features will not be available on the 2023 models (that were available in 2022), and what new options have been added? I would (once again) like to have these things picked out when I have to go through a Third or round of ordering. (Can't even believe I am having to say that).
3.) Finally, a statement rather than a question - I am appalled that they would take new orders with so many of us who have waited for so long. This should be an embarrassment to @jimfarley98 in my opinion. We gave you our commitment. I have received very little communication from
@Ford
during this journey. (Sometimes I wonder if my order fell "behind the file cabinet"). At least let us know you still have our order and we still are important to you. We just want our Bronco.