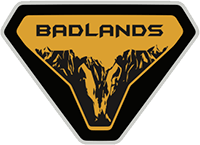 Active Member
First Name

Matt
Joined

Mar 15, 2020
Messages
Reaction score

59
Location
Vehicle(s)

DEMO 21 Bronco Sport BD - Toy: 2004 TJ Rubicon
You are right, they are different engines but they are similar as well. Both are high pressure and hot engines that inevitably create oil vapors that seep back, thru to the valve seats.
Both engines have been developed with experience from racing technology and I wonder how they will last as daily drivers.
So i just want more info on 'em from people who know a lot more than I do.
The concern with valve coking (carbon deposits from burned oil) is from vaporised oil in the intake stream coming in from the PCV system, that is why oil separators ("catch cans") are inline on the PCV hose that feeds to the intake. The other end connects to the "low pressure" side of the engine, the valve train, crankcase, etc. There is a lot of action going on in there and it needs to be vented. It can't vent to atmosphere so it is routed back into the engine's intake to be burned in combustion. This hot air does have some oil vapour in it, and this causes coking problems on the valves of direct injected engines.
Oil vapour in the intake has been fine for years with manifold injection, either port or throttle body. In those fuel delivery systems, there is an air/fuel mix always passing over the back sides of the valves, reducing oil vapour deposits. When there is only direct injection, all the fuel goes directly into the cylinder, bypassing the valves, and there is no "washing" effect from the air alone. Direct injection combined with port injection is the best of both worlds, the engine can still run higher compression and boost because of the DI, but you also get the port injection "washing" effect.
The 2.3 Ecoboost only has direct injection, which is why many would recommend an oil catch can. The second generation 2.7 Ecoboost (2018+) has both direct and port injection, so a catch can is not as important.
Last edited: