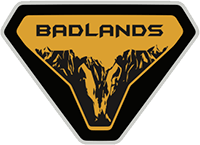 Well-Known Member
I live in Western WA. but my second favorite place on Earth is Moab, followed by Ouray. Really! The paved pass between Ouray and Silverton, in the snow, would make half the Bronco owners cry. I was amazed to stop at the memorial for all the dead snow plow drivers at the top of the pass. Red Mt. Pass I think? I haven't been back there for over 10 years, and your post took me back. Moab had more 4x4s per capita then any place I've ever been. Is it still that way? I need to go there again. Just before summer seems best. Anybody that's been wheeling in your neighborhood for 30+ years knows what they're talking about when it comes to off roading. I'm so wanting to go back now. If I didn't live here, I'd live there.
It is still very awesome. Increased population has made some trails quite crowded but everyone there are in it for the same reasons so everyone gets along even the Chevy guys!!
I could not imagine spending my valuable vacation time doing anything else.
Come back and enjoy!!!