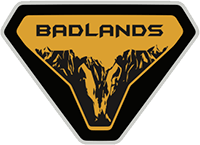 Well-Known Member
I got the email and my first thought was that post worked better than pineapple pizza!
However, nowhere in that email did Ford acknowledge the part of the process to do with dealership allocations and the 10\31 dealer switch date. Not all Ford reservation holders obsess about this vehicle 24\7 and many will be unaware before it is to late and will be at the mercy of the dealership, the manner in which they choose to submit orders and the amount of allocations they are awarded.
What Ford needs is a 'pizza tracker'. A simplified step process with key criteria and decision points. Then identify where each reservation holder is in that process. They need to own the end-to-end process and communication, NOT each separate dealership.
Whoever is in charge of these 'communication' dribbles from Ford....should be performing in a different role. You say you are humbled and grateful by all the reservations.....then lead and act like it!
Create, communicate and manage a transparent, clear, holistic process, Ford!