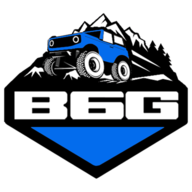 Administrator
Staff member
First Name

Doug
Joined

Jan 26, 2015
Messages
Reaction score

8,080
Vehicle(s)

Ford
The 2.3L engine was "leaked" at a Canadian Tire store, adding more validation for what our members already know about the 2021 Ford Bronco. :like:
Ford Bronco Leaks With 2.3-Liter Engine Thanks To Auto Parts Store


It's probably the same version as in the Ford Ranger.
The upcoming Ford Bronco allegedly uses a 2.3-liter engine, according to a new leak from a very unlikely place. A writer for
Off-Road.com
discovered the info on a tablet for looking up parts at a Canadian Tire store.
The listing for the 2021 Ford Bronco is also on
Canadian Tire's website
. Motor1.com believes the "4-140" part of the specification refers to four cylinders and 140 cubic inches, which is equal to 2.3 liters.
The Bronco using a 2.3-liter mill makes sense because the SUV has the same underpinnings as the Ranger. The pickup's turbocharged mill makes 270 horsepower (201 kilowatts) and 310 pound-feet (420 Newton-meters) of torque. Power runs through a 10-speed automatic to an all-wheel-drive system.